Project Management – Throughout Québec
We offer a project management service and monitoring of works in order to allow you to quickly, optimally and professionally complete the construction and renovation works that you need done, all while reducing to a minimum the time that you dedicate as well as the risks associated with the management of such a project.
Our services cover all phases of construction, from the conceptual planning to the planning of feasibility studies, detailed design of plans and quotes, as well as support services.
Whether you're an owner, entrepreneur or building manager,
we'll be with you from the launch of a project, through the design phase, to the installation and certification of the workshop designs for the fabrication of your products. Our project managers work in close partnership with various professionals involved and make use of their technical knowledge and skills to ensure success. We make your priorities ours.
In project management, we ensure proper coordination techniques, we implement bidding procedures, preparation of bidding documents, sending of invitations to bidders, site visit, selection of the best compliant bidder and assistance during contract signing.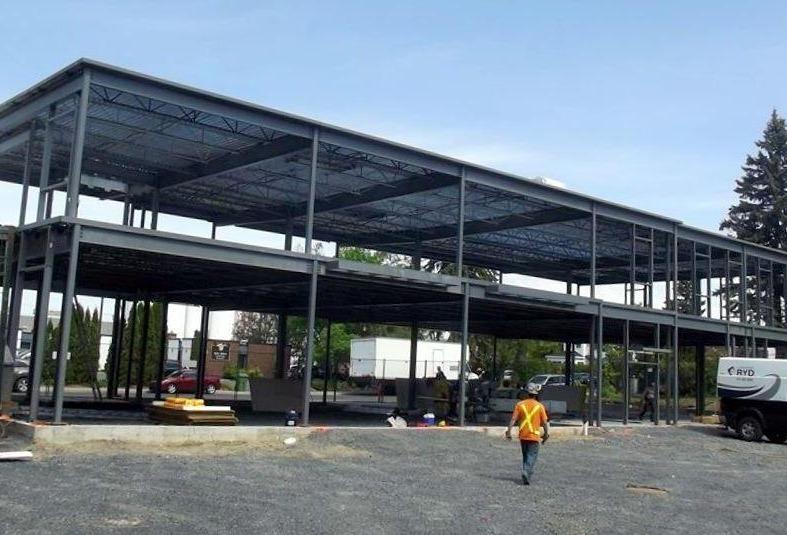 We perform monitoring and surveillance of the works
(adherence to the schedule, approval of payment requests, etc.) in order to ensure respect of the plans and quotes, construction standards, manufacturers' recommendations and good practices.
We have developed this service to increase the quality of execution on our works and to help building managers and owners find success in their construction and renovation projects.
Construction site surveillance is carried out by experienced persons who hold the required technical and professional skills, the supervision of the construction site includes surveillance and coordination activities in terms of safety, quality and productivity of the projects with which we are entrusted.
Construction site surveillance proves to be essential to certify the compliance and the quality of the execution of works and of the materials used, as well as the fulfilment of all requirements.
From manufacturers' specifications to official data sheets, everything is reviewed so that the assemblies match the required performance criteria.